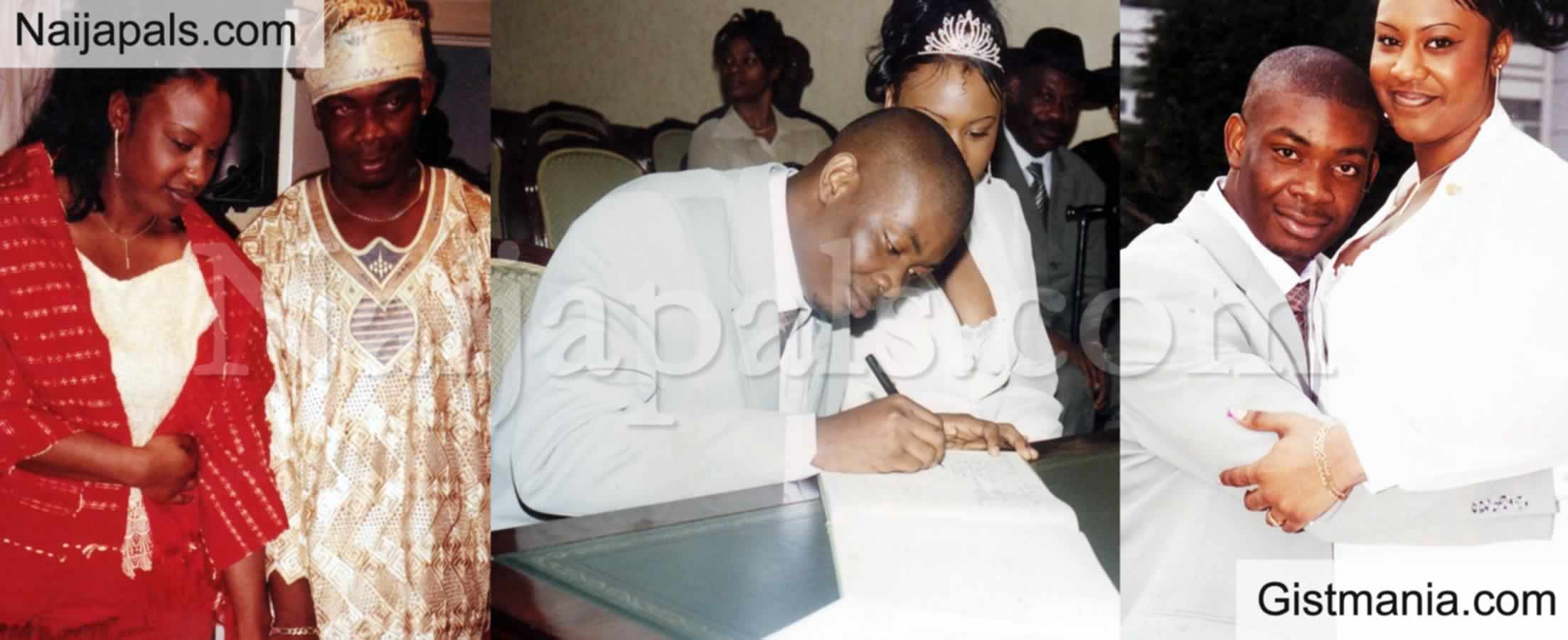 Mavin boss, Michael Collins Ajereh, popularly known as DonJazzy recently opened up about his failed marriage.
Don Jazzy disclosed that he walked down the aisle at the age of 20 and his marriage only lasted for 2 years.
Quote
"Michelle is soooo beautiful inside and outside with such a soft heart. But then me being so young and full of dreams I went and phyuked it up cos I was giving all my time to my Music. Music became priority instead of my family. "
Don Jazzy wrote.
However, check out 5 things you probably didn't know about Don Jazzy's former wife, Michelle Jackson.
Quote
1. She is 40 years old:
Michelle Jackson turned 40 on the 17th of October 2020. She took to her Instagram page to celebrate her new age with the caption;
"Thanking Jah for another day, another year and another milestone! 40 WOW. If you know me personally, you'll know i have been stressing about having the number 4 at the beginning of my age…….. but at the same time…..being grateful that i have life. I typically post a greyscale photo yearly…. it's my way of reminding myself to keep life "simple". This year has been a living nightmare for all, I'm sure if i could, I'd love to erase this year from my memory…..but to do that would mean i erase all the valuable lessons I've learnt and personal achievements that don't always make it on to Instagram. A note for myself next year…. would be."