A 10-year old boy identified as Jibril Aliyu, who was subjected to inhumane conditions by his family has been rescued by some human right activists in the Badariya area of Birnin Kebbi, Kebbi state.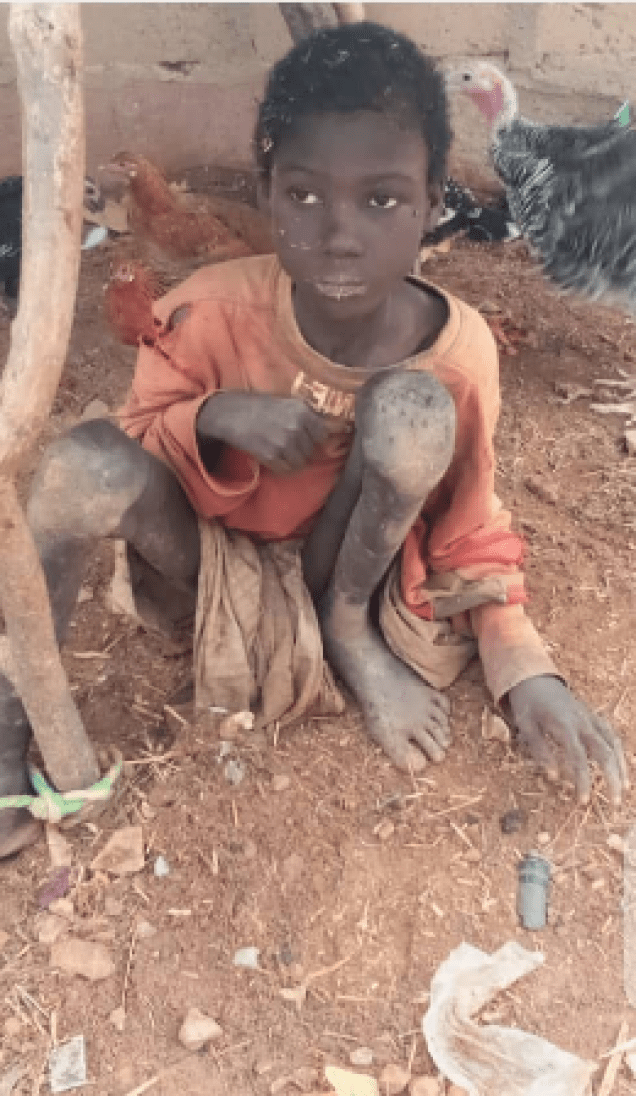 Jibril lost his mother two years ago. After her death, Jibril was chained with animals and denied the basic living amenities – food, clothing and shelter by his two stepmothers. The mark of the chain can be easily seen on his ankle.
Video
He was treated cruelly and had to eat animal feeds and his faeces for survival. This heartbreaking situation has affected his mental capability and makes him behave like an animal.
A Twitter user @manirjegah, confirmed that the evil perpetrators, Jibril's two stepmothers and father are currently in police custody and He is undergoing treatment and rehabilitation in the Federal Medical Centre, Birnin Kebbi.
His 2 evil step mothers, together with his father are currently in police custody. While the 10 year old Jibril is undergoing treatment and rehabilitation at the Federal Medical Center Birnin Kebbi. What happened to Jibril is the highest level of barbarity and extreme cruelty.

— Manir Jega (@manirjegah)