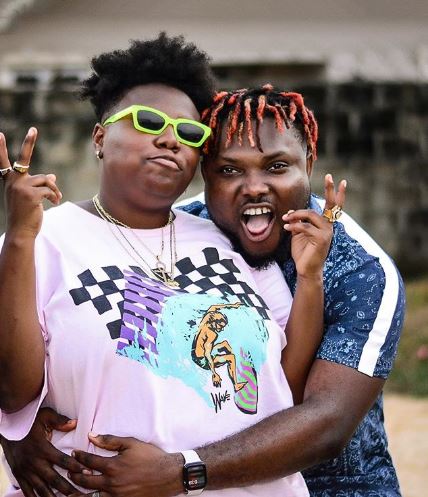 The now-viral video of Teni and her record label boss, Dr Dolor doing the flip challenge would leave you in stitches.
For those who find themselves scrolling through TikTok, Instagram or other social media platforms, there's no way you wouldn't have come across the "Flip the Switch" challenge. The Flip Challenge is a play off of Drake's lyrics from his 2018 single "Nonstop" which is used to create fun-filled videos, which include dancing, wardrobe changes and more all at the flip of a switch.
Celebrities worldwide have shared videos of their own challenge and Teni and are boss are the latest to wow fans with their own video. The video was shared by Dr Dolor himself and within a short period of time, thousands of the singer's fans watched the video and made sure to drop hilarious comments.
See the video below:
0