The couple who hosted the glamourous wedding in which garri and fish was served at their wedding reception has been identified.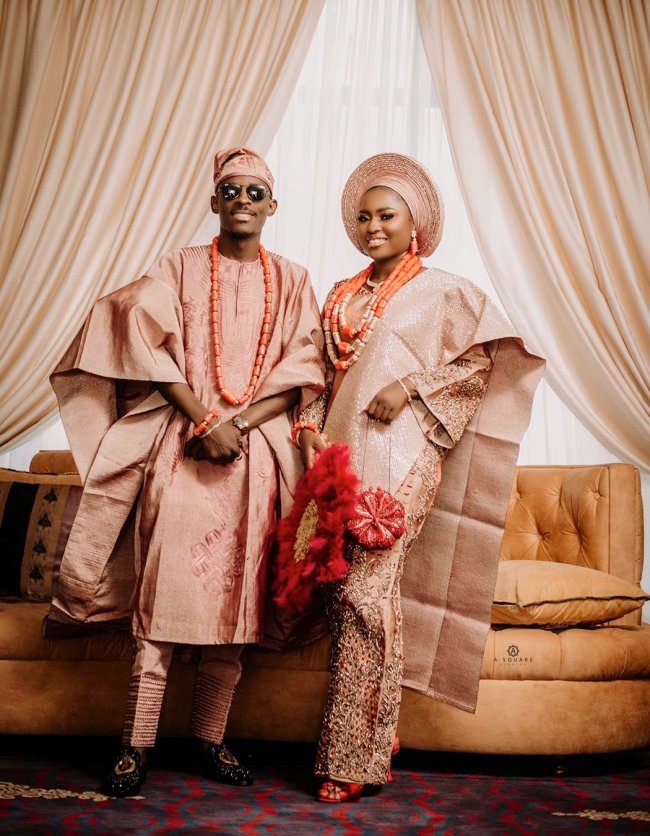 The newly wedded man identified as @thebopdaddy on Twitter has claimed that the video which went viral on social media over the weekend, showing the moment garri, fish and some other edibles were served at the wedding reception was from his wedding.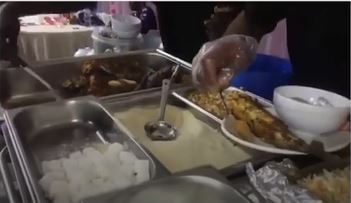 According to him the unique concept of serving garri, fish and other edibles as dessert at his wedding reception costs, N400,000.
and captioned it, "Garri was served in a ceremony ffs".
On sighting the video, the groom quoted the tweet and revealed the viral video was from his wedding which held over the weekend.
He tweeted,
"This was my wedding, and it was part of our after party menu…. when my event planner suggested we include in the after-party menu and gave me a bill… I was like wtf, 400k just for garri and fish. but I'm glad most of my guests loved it".
See his posts below,
See more photos from their wedding below,