A Nigerian student, who is also a Corona Virus patient, is writing the ongoing exam in an isolation center in Gombe State.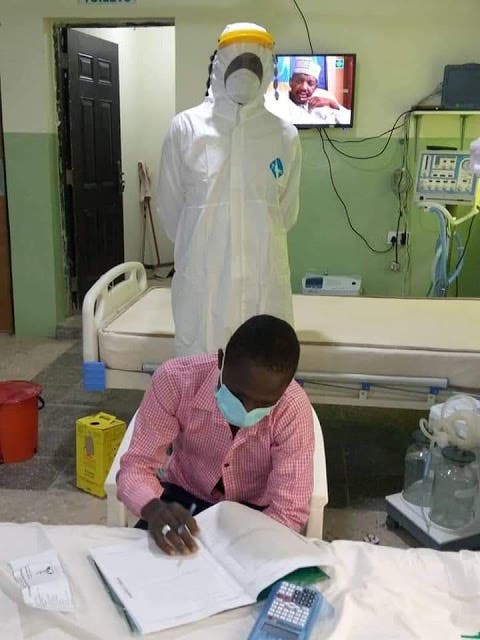 The SS3 student , who was infected with Covid-19, wrote the first paper today, under strict observation.
The WAEC invigilator assigned to him, had full Personal protective equipment (PPE) on, to monitor the process.
The West African Senior School Certificate Examination (WASSCE) , was earlier scheduled for April but postponed till this time due to the Coronavirus pandemic.
A total of 1, 549,463 candidates, consisting of 786,421 males and 763,042 females from 19, 129 schools are expected to sit the exam nationwide.
The exam, which will last five weeks covers 76 subjects from which each candidate is expected to write a maximum of eight or nine papers, the examination body reports.