"I Don't F*Ck Small Boys" – Mercy Eke Reacts To Allegations That She Destroyed Footballer, Samuel Aaron's Marriage
Reality TV star, Mercy Eke has responded to allegations that she is the mystery girl that snatched footballer, Samuel Aaron, from his wife.
An Instagram blogger alleged that Mercy and Samuel's escapade was supposed to be a "one night stand" but their affair continued until the Wife got to know about it. ICYMI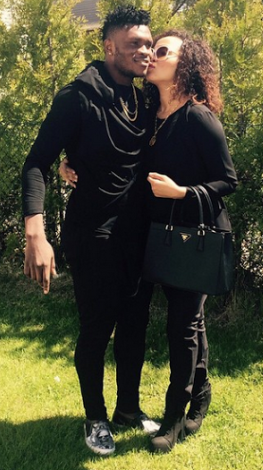 However, in a new development, Mercy Eke was contacted by Stella's Blog and she dismissed the rumours as false. According to her, Aaron is a small boy and she can never stoop that low.
Read her statement below,
"Whoever is behind this pack of lies will never know peace since this person does not want to let me rest..
"If it is true I am guilty may I never know peace or anything good come to me but if i am innocent, whoever is behind this is doomed and will never know peace… what is my business with him? I know him but have nothing romantic with him. He is a 'boy' to someone I know and I can never stoop that low..
"Please I don't f#ck small boys, I don't have anything to do with small boys. I really didn't want to address this but since you called me I have no choice but to respond to your questions. Thank you for reaching out"