Instagram Comedian, Caramel Plug Acquires A Luxury House In Canada (photos)
Read Time:
1 Minute, 14 Second
Popular Instagram comedian, Ogechi Ukonu popularly know as Caramel Plug has bought a multimillion Naira mansion for herself in Canada.
The 21-year-old brand influencer took to her social media pages to share the good news with her fans and followers.
She shared a photo of herself holding the key to the house and announced that she was no longer in the small room where she started making her skits from.
"Update!! we no dey for that small room again o", she captioned the photo.
Also sharing photos of herself in the luxury home, she wrote, "NEW LEVEL UNLOCKED 🔓🎖🎉|| Oge's Crib 2021 🌟I DID THAT🌟".
See photos below,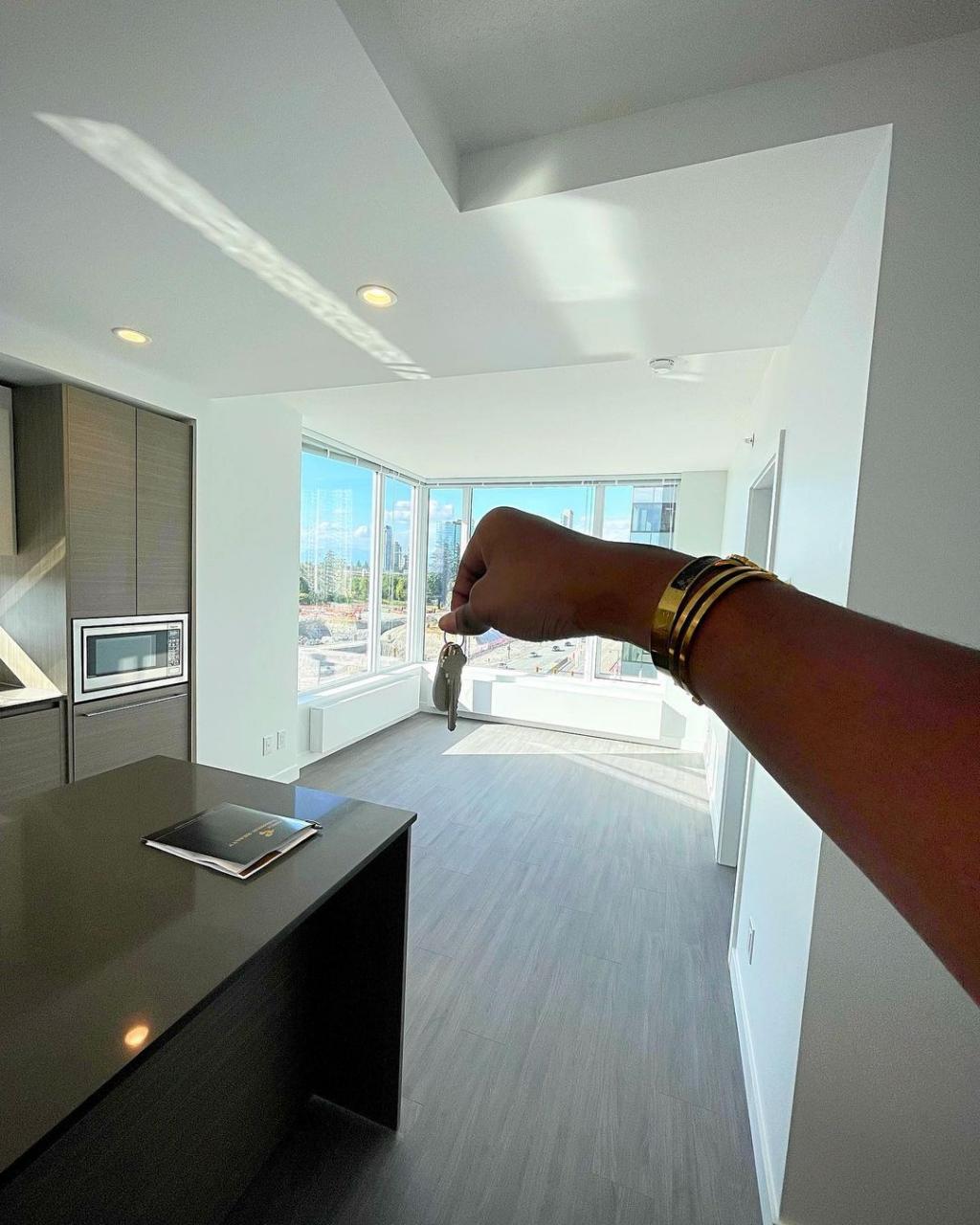 In other news, popular Instagram Content creator and Comedian, Obotuke Timothy otherwise known as SirBalo has taken to social media to show off the newly-completed 8-bedroom house he built for his parents.
Sharing the photos, he reminisced on how his mother used to pray for him to be successful, and now that the prayer is working, it is only right that he rewards her effort.
In his words;
Just completed 8 bed room house for my lovely Mother. I remember 2014 -2015 when I was a BAR MAN at CHAMBER GARDEN in IGANDO. Every 6am my mom will call me a pray with me till 6:30am (devotion) and she will end the prayer with. My son one day you will make me PROUD. That pray is working now IYAMI. Iyami ma jeun omo. ♥️♥️
BBNaija: "Angel Has a Stone Heart, Any Man That Catches Feelings For Her is Finished" – Pere
BBNaija housemate, Pere Egbi has revealed something interesting about fellow housemate, Angel.
According to him, Angel has a heart of stone and will not be able to settle with a man in a relationship.
Pere made this known during a conversation with Cross while reacting to the sudden change of attitude towards Cross.
The ex-military man affirmed that the 21-year-old writer is only in the house for the cruise, nothing more.
"It's as if Angel carried 'harden your heart', instead of 'shine your eyes' to come to this show.
"She has a stone heart and any man that catches feelings for her is finished.
"Angel is just all about the cruise and I don't think that she's ready to get into anything serious. I think as a man, I have a softer heart compared to hers," he said.
Mercy Eke Launches Her Luxury Clothing Line
Celebrities stormed and rained cash on Mercy Eke luxury clothing launch
See video below:
"May Your Days Be Thorny And Slippery"- Okon Lagos Slams Yahoo Boys And Corrupt Politicians
Lagoshas slammed internet fraudsters and corrupt politicians who steals the wealth of the people.
Okon Lagos asked yahoo boys on his list to unfollow him again as they are no Robinhoods, because the super rich people are beyond their reach.
He stated that these online fraudsters steal from the poor, lower and upper middle class, and drive them into suicide or contemplation of it.
Also addressing corrupt politicians, the actor accused them of stealing the collective commonwealth of the poor people they were elected or appointed to lead and provide for.
Okon Lagos further prayed that the days of these corrupt politicians turn out dark, short, slippery and thorny.
He wrote;
"Also to ALL the corrupt politicians who STEAL the collective commonwealth of the poor people they were elected or appointed lead and provide for, may ALL your days be DARK and SHORT and your paths, SLIPPERY and THORNY! And may the congregation Answer Amen!
This isn't the first time Okon will be calling out Yahoo boys. Just last month, he asked internet fraudsters who might be following him on social media to unfollow him as he hates them unapologetically. "