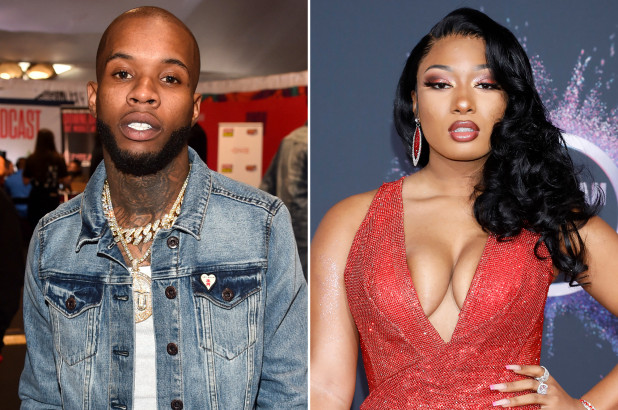 American rapper, Megan Thee Stallion has shared a photo of the injuries she sustained after a shooting incident with Tory Lanez a few weeks ago.
It would be recalled that American singer, Tory Lanez allegedly shot Megan Thee Stallion while she was trying to leave his SUV a couple of weeks ago. Taking to her Instagram page in a now-deleted post, she shared a photo of her injured foot. She wrote :"Lol what I have learned abt majority of the people on social media is y'all like to hear bad news before good news, a lie spreads quicker than the truth, and y'all really be believing the shit YALL make up.
I got hit at the back of my feet because when I got shot I was WALKING AWAY FACING THE BACK. why would I lie abt getting shot? Why are y'all so upset that I don't wanna be in the bed sad ?"
"Why y'all upset that I can walk? I got my stitches out my feet like 2 weeks ago and I was ready to go celebrate WAP going number1… I usually don't address internet bullshit but y'all people are so sick!'. God was really watching over me and I'm healing so well! Sorry, I'm not as sad and miserable as a lot of y'all lol but ima keep being Megan Thee Mf STALLION.