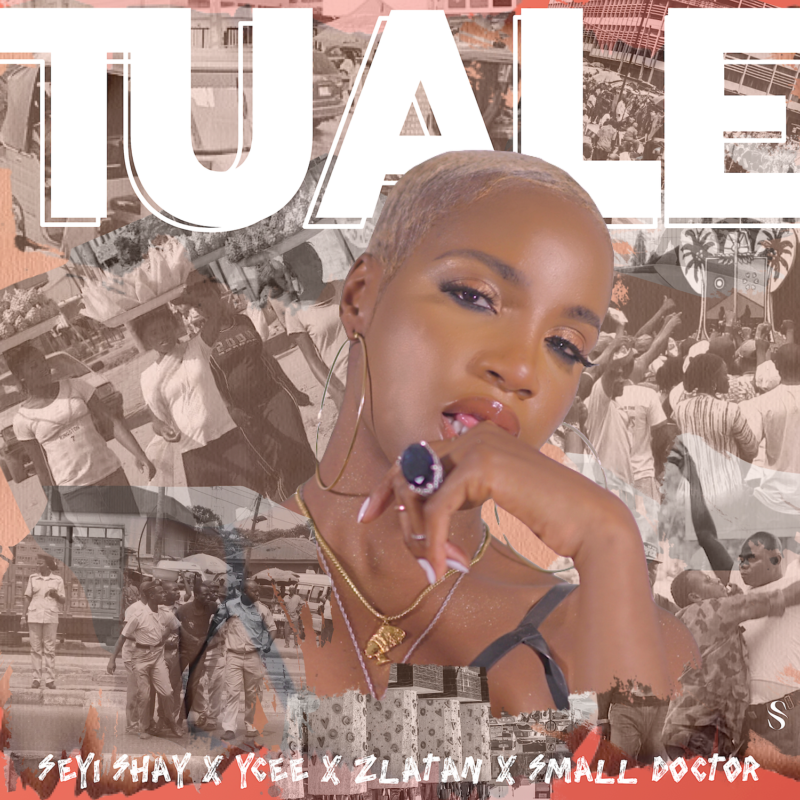 Seyi Shay links up with Ycee, Zlatan and Small Doctor to deliver this thoughtful groovy song title "Tuale".
Seyi Shay – "Tuale" x Ycee, Zlatan, Small Doctor… Music diva, SeyiShay after lots of News about her hits the studio to record a new song and drop her 2020 debut single titled "TUALE". She employs the services of rappers; Ycee and Zlatan who graced the record with dope Rap verses and igniting punchlines. Along with street ambassador, Small Doctor (aka Omo Better).
On this new song "Tuale" produced by Aladdin and Rexxie, she gave special shout-out to the street and her fans for their continuous support and undying love that always makes her song Hit!. She also remembered our strong Women who keeps the fire burning and the Men that keeps the Hustle real just to cater for his family. Seyi Shay showed versatility on the must listen track
ENJOY!!!