– A tattoo of Grammy award-winning singer Burna Boy on a fan's arm has got people talking
– The fan accompanied the tattoo with the inscription 'Grammy boy'
– Many are of the opinion that the tattoo of the singer is the vest any fan has done for their fave yet
The era of fans getting tattoos of celebrities on different parts of their bodies seems to be almost over but a subtle reminder has been dropped on social media.
As reported by Gossipmillnaija on Instagram, a fan got Burna Boy's face inked on his arm, complete with the singer's shades and jewellery.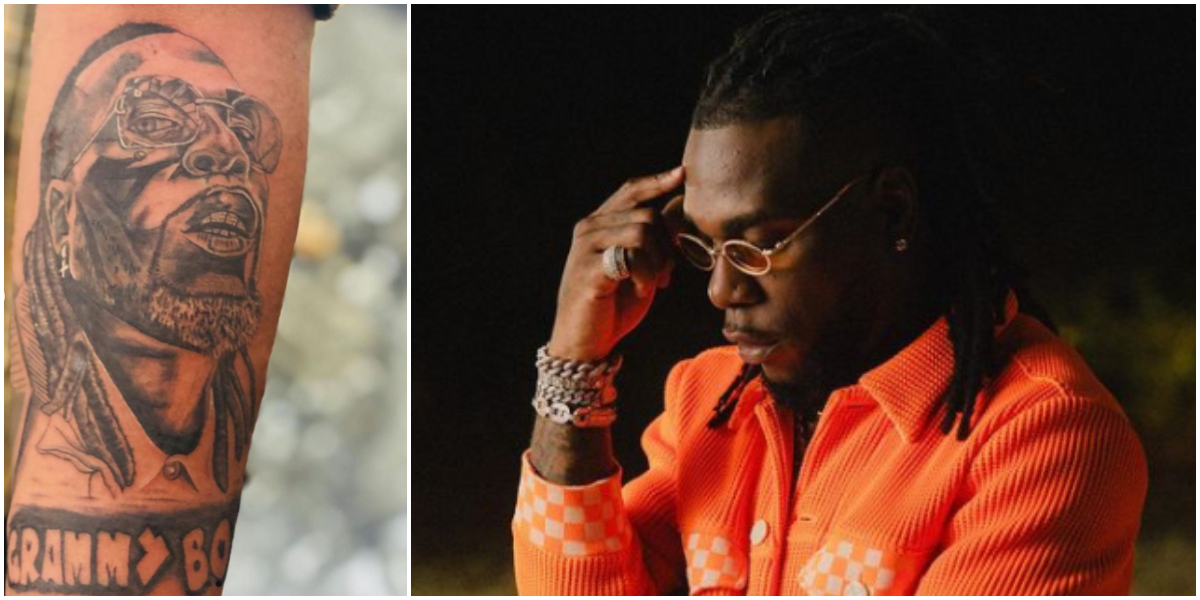 The tattoo was accompanied with the inscription ' grammy boy' in celebration of the singer's recent Grammy award win.