Undergraduates in Kwara state have staged a protest asking for the reopening of higher institutions in the state.
Higher institutions of learning in Nigeria have been shut down since March as part of measures to contain the spread of the novel COVID-19 in the country.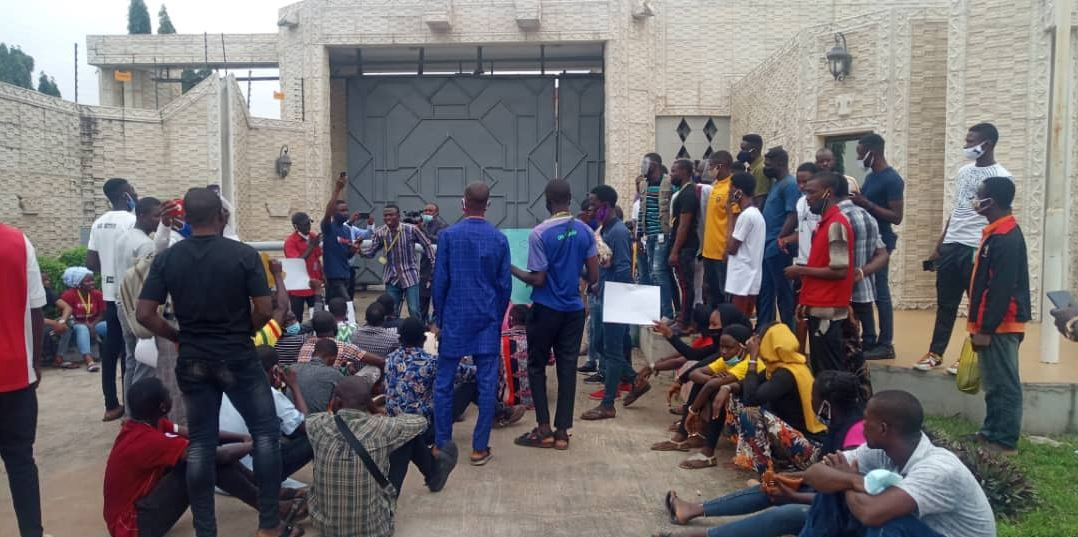 The aggrieved undergraduates protested outside then state government house in Ilorin.
According to them, if airports, markets, and churches can be reopened, their schools should also be reopened.
See another photo below ;