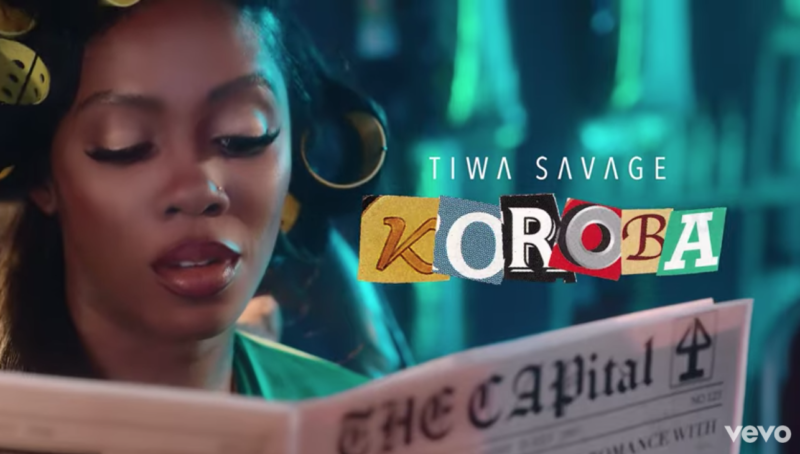 African Bad Girl, Tiwa Savage releases "Koroba Video" as we continue to anticipate her 2020 album – 'Celia'. The official music video sense to be a Clarence Peter production is colourful and well detailed, You sure going to Love This One!
Multiple award-winning Nigerian singer, Tiwatope Savage better known as Tiwa Savage was born in Lagos but spent a large chunk of her life in the UK and America. This multi-talented Grammy award nominee and soulful diva burst onto the African scene in 2010 with the strength of a gale-force wind. Her chart-topping debut single, 'Kele-Kele Love' quickly captured the public's imagination in a manner not quite seen before. Ms.Savage's sultry tones, pulsating dance moves and electric stage presence quickly saw her rise to the top of the industry.
Savage has also been active in her philanthropic endeavours, supporting various youth engagement organizations and breast cancer screening projects across Nigeria and further afield. Tiwa also is very active in #JusticeForUwa, loudly voicing her disgust at the rape of a young girl in a church in Nigeria, and creating an Instagram page @WeAreTiredNg where rape victims can speak out.
This new record "Koroba" is a fast tempo Big dance tune with good vibes… 'Koroba video' starts with Tiwa in the ladies Saloon (the headquarters for Gossip and Gists) fixing her hair and having her manicure & pedicure done…Watch below
Koroba Video